Enjoy a preview of three songs from my upcoming concert, Oceans of Living Music, Sunday, January 29, 2017 at 2 p.m. at All Saints Church in the Choir Suite.
Tickets are $10-$12 available for purchase at Eventbrite. I'd love to see you there!
"Under the Night Sky" by James Gibson; and below is today's post-rehearsal selfie of me with composer, pianist, and World Oceans director James Gibson.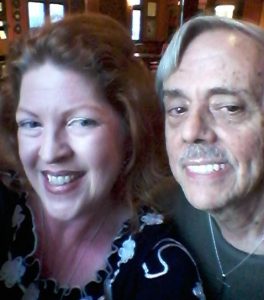 "New Love" by composer Paul Lombardi
She has new leaves
After her dead flowers,
Like the little almond-tree
Which the frost hurt.
– Text by Richard Aldington
Some Imagist Poets
New York: Houghton Mifflin Company, 1915
"Triad" by composer Paul Lombardi
These be
Three silent things:
The falling snow…the hour
Before the dawn…the mouth of one
Just dead.
– Text by Adelaide Crapsey
Verse
New York: Manas Press, 1915