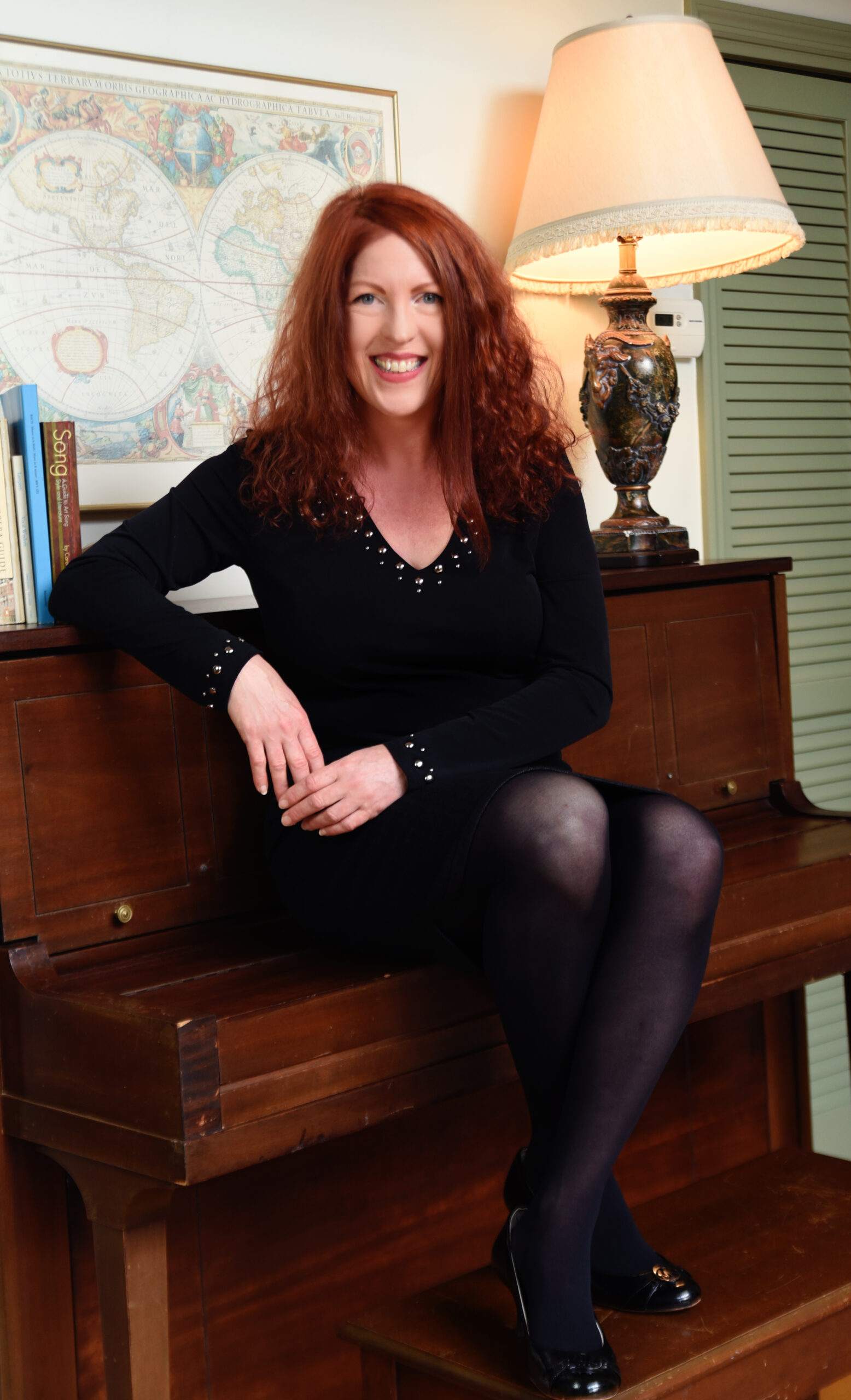 Sarah Ellena Hogrefe brings her "very rich and expressive mezzo soprano singing" to original interpretations of new and classic repertoire. She has sung multiple world premieres of twenty-first century music and performs recitals, oratorios, concerts, and operas across the continent.
Ms. Hogrefe's concert repertoire ranges from Baroque oratorio to contemporary classics. Performances include Mozart's Coronation Mass in C Major at Carnegie Hall in New York City; the world premiere of Edwin Penhorwood's An American Requiem, composed in memory of the victims of 9/11 and Hurricane Katrina; Vaughan Williams's Serenade to Music with the Mississippi Symphony; Bach's Mass in B Minor; Schoenberg's Pierrot Lunaire; and frequent performances of Handel's Messiah, Vivaldi's Gloria, Pergolesi's Stabat Mater, Bach's Magnificat, and Brahms's Liebeslieder Waltzer.
In her solo recitals, Sarah Ellena explores truth through a wide range of emotional experiences. Hogrefe has a particular affinity for Brahms as well as an interest in art songs by living composers including James Gibson, Samuel Jones, Howard Keever, and others. Her independent and collaborative recording projects focus on world premiere recordings and dissemating music of living composers to a wider audience.
Ms. Hogrefe exhibits a dramatic flair in her rentitions of operatic roles. Highlights include Adelaide in Arabella, conducted by Klaus Peter Seibel; Mrs. Gibbs in the world premiere performance of Ned Rorem's Our Town; Hermia in A Midsummer Night's Dream, directed by Colin Graham; and Mamma Lucia in Cavelleria rusticana for Mississippi Opera. Sarah Ellena's warmth and humor shine in the Gilbert and Sullivan contralto roles, including Buttercup in HMS Pinafore; Ruth in Pirates of Penzance at FestivalSouth Opera; and Katisha in The Mikado at Natchez Opera.
As a teacher and workshop and masterclass faciliator, Dr. Sarah Ellena Hogrefe empowers young singers to assess the beauty and accuracy of their singing by illuminating ways that the breath moves with and through the body. As students deepen their awareness of their unique vocal expression, Dr. H invites them to create, play with, and explore authentic performances of standard repertoire in auditions, juries, and concert halls.
Hogrefe received operatic training under Claudia Pinza, Carol and Nico Castel, and Martina Arroyo; and performance practice training in Baroque and contemporary music from Dana Ragsdale. In 1990, Sarah Ellena attended Interlochen Arts Camp as the Mississippi Governor's Scholarship winner. Her Bachelor of Music in Voice Performance and Bachelor of Arts in German is from Southern Miss, and during her undergraduate studies she spent her junior year as an exchange student to Bonn University in Germany. Hogrefe also holds the Doctor of Musical Arts degree in Voice Performance and Pedagogy from Southern Miss under the direction of major professor Dr. Maryann Kyle. Her Master of Music degree in Voice Performance is from the Indiana University Jacobs School of Music (JSOM), where she studied with Patricia Havranek.