Here is a summary of the Brahms: A Spiritual Look Through Time recital with John King Carter, pianist, told in photos and audio files. May those who look and listen be blessed through by the emotional truth and wisdom Brahms offers.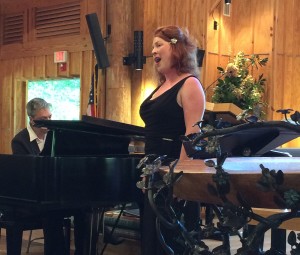 "Mit vierzig Jahren," Johannes Brahms, Op. 94, No. 1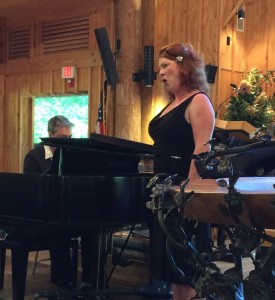 "Steig auf, geliebter Schatten," Johannes Brahms, Op. 94, No. 2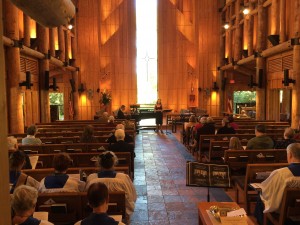 "Der Mann," Johannes Brahms, Children's Songs Settings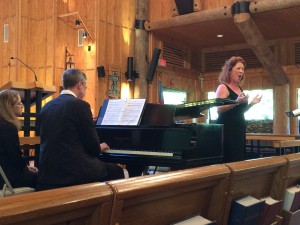 "Denn es gehet dem Menschen wie dem Vieh," Johannes Brahms, Vier ernste Gesaenge, Op. 121, No. 1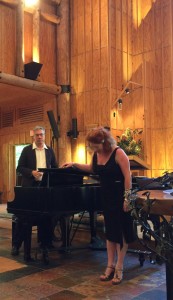 Many thanks to all the wonderful choir and audience members in attendance at the Episcopal Church of the Holy Family in Jasper, Georgia. With your support, this afternoon continues to be a blessing to all who participate.
In particular, I'm grateful to John King Carter, Choirmaster and Superb Pianist; The Rev. George S. Yandell, Rector; and the The Rev. Byron Tindall, who introduced me at this event. Also, many thanks to Suzy Thomas Pattillo & Bill Pattillo, who work tirelessly behind the scenes to support the music program.
Thanks to David Benoit for these beautiful photographs!
"A Spiritual Look through Time" featured Johannes Brahms's Five Songs for Low Voice, Op. 94, selected Children's Songs, and his Vier Ernste Gesaenge, Op. 121, performed by Ellena Hogrefe, mezzo-soprano and John King Carter, piano.
Sunday, Oct. 18, 2015
3:30 pm
Episcopal Church of the Holy Family
100 Griffith Rd, Jasper, GA
The choral Evensong that followed the concert featured Brahms's "How Lovely is Thy Dwelling Place" from Ein Deutsches Requiem.